InDesign Class
Hands-on Computer Training Class in Adobe InDesign in Los Angeles, California
Adobe InDesign is a layout software. It is used to create advertisement, bruchures, newspaper, magazines and flyers.
Course Level

Class Hours

Introduction to Adobe InDesign
8
Introduction and Intermediate Adobe InDesign
16
Introduction, Intermediate and Advanced Adobe InDesign
24
Note: For each course there is an equal number of hours of optional lab.
Class Hours
Morning
9:00 am to 1:00 pm
Afternoon
1:30 pm to 5:30 pm
Evening
6:00 pm to 10:00 pm
Saturday
9:00 am to 1:00 pm
Saturday
1:30 pm to 5:30 pm
We provide InDesign on Apple Mac and PC. You will be taught on a PC unless you specify at the time of enrollment that you wish to learn on a Macintosh.
People who take the InDesign class usually take the following courses:
Adobe Illustrator
Adobe Photoshop
Adobe Dreamweaver
Adobe Flash
© Copyright computer training classes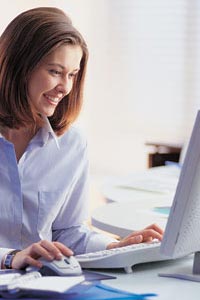 Coupon: $10 off
Mention "XCC810" for the discount on any class
"Be happy with what you have while working hard towards what you want"