Outlook Class
Hands-on Computer Training Class in Microsoft Outlook in Los Angeles, California
Microsoft Outlook is included in Microsoft Office. It allows you to manage contacts, schedule appointment, manage notes, and it works like a personal organizer.
Course Level

Class Hours

Introduction to Microsoft Outlook
8
Introduction and Intermediate Microsoft Outlook
16
Introduction, Intermediate and Advanced Microsoft Outlook
24
Note: For each course there is an equal number of hours of optional lab.
Class Hours
Morning
9:00 am to 1:00 pm
Afternoon
1:30 pm to 5:30 pm
Evening
6:00 pm to 10:00 pm
Saturday
9:00 am to 1:00 pm
Saturday
1:30 pm to 5:30 pm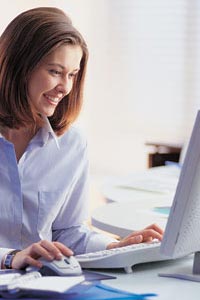 Coupon: $10 off
Mention "XCC810" for the discount on any class
"Be happy with what you have while working hard towards what you want"