Microsoft Office Specialist MOS/MOUS class
Hands-on Computer Training Class in Microsoft Office Specialis in Los Angeles, California
The Microsoft Office Specialis, MOS/MOUS, class will provide preparation courses for Microsoft Office Specialist (MOS/MOUS) tests. In order to fully prepare for the tests you normally need to take the 32 hour course. Each course preapres the students for one of the Microsoft Office Specialist tests.
Course Level

Class Hours

Introduction to Microsoft Excel
8
Introduction and Intermediate Microsoft Excel
16
Introduction, Intermediate and Advanced Microsoft Excel
24
Note: For each course there is an equal number of hours of optional lab.
Class Hours
Morning
9:00 am to 1:00 pm
Afternoon
1:30 pm to 5:30 pm
Evening
6:00 pm to 10:00 pm
Saturday
9:00 am to 1:00 pm
Saturday
1:30 pm to 5:30 pm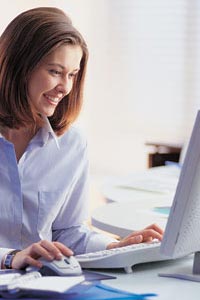 Coupon: $10 off
Mention "XCC810" for the discount on any class
"Be happy with what you have while working hard towards what you want"